Introduction
For those who work in higher education, it may not come as a surprise that the field of instructional design has grown in tandem with the expansion of online programs and courses. Evidence of this growth abounds. While the discipline of instructional design has expanded rapidly in recent years, the history of instructional design is not well known by those outside of the field.
This post will cover a brief history of instructional design with a particular emphasis on design: What influences design? How are design decisions made? How has the way we approached design changed over time? We'll also consider how instructional designers actually design courses and the importance of course structure as an inclusive practice.
Instructional Design: Theory and History
Every instructional design curriculum teaches three general theories or theoretical frameworks for learning: behaviorism, cognitivism, and constructivism. While an instructional designer (ID) probably wouldn't call herself a cognitivist or a behaviorist, for example, these theories influence instructional design and the way IDs approach the design process.
The field of instructional design is widely believed to have originated during World War II, when training videos like this one were created to prepare soldiers with the knowledge and skills they would need in battle. This form of audio-visual instruction, although embraced by the military, was not initially embraced by schools.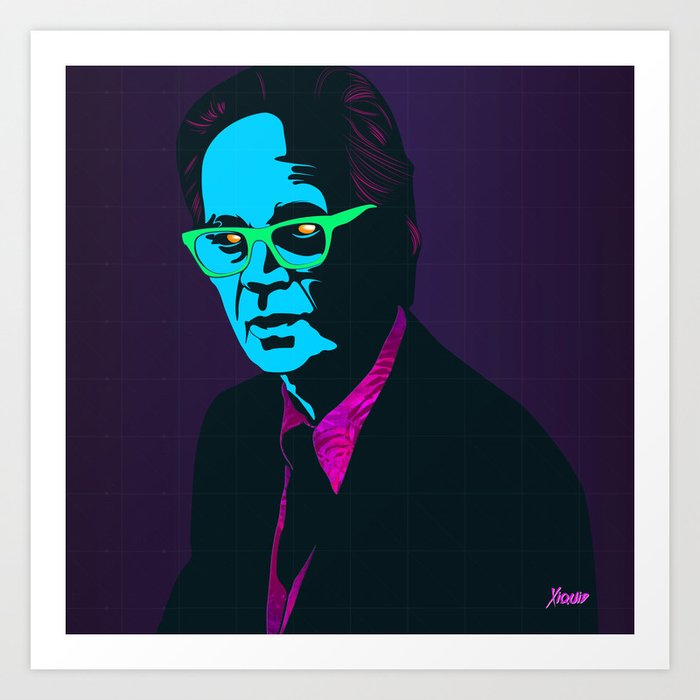 In the 1950s, behaviorists, such as B.F. Skinner, dominated popular thought on how to teach and design instruction. For behaviorists, learning results in an observable change in behavior. The optimal design of a learning environment from a behaviorist perspective would be an environment that increases student motivation for learning, provides reinforcement for demonstrating learning, and removes distractions. Behaviorists are always designing for a specific response, and instruction is intended to teach discrete knowledge and skills. For behaviorists, motivation is critical, but only important to the extent that it elicits the desired behavior. 
Cognitivism was largely a response to behaviorism. Cognitivists emphasized the role of cognition and the mind; they acknowledged that, when designing learning environments, there is more to consider than the content to be learned. More than environmental factors and instructional components, the learners' own readiness, or prior knowledge, along with their beliefs and attitudes, require consideration. Design, from a cognitivist approach, often emphasizes preparedness and self-awareness. Scaffolding learning and teaching study skills and time-management (metacognitive skills) are practices grounded in a cognitivist framework.
While cognitivists emphasize the learner experience, and in particular, acknowledge that learners' existing knowledge and past histories influence their experience, the learner is still receiving information and acting on it–responding to carefully designed learning environments.
Constructivism, the most current of the three frameworks, on the other hand, emphasizes that the learner is constructing their own understanding of the world, not just responding to it. Learners are activity creating knowledge as they engage with the learning environment.
All–or nearly all–modern pedagogical approaches are influenced by these theoretical frameworks for learning.
Design Approaches
"A single course can be seen as a microcosm of theoretical frameworks, historical models, and value-laden judgements of pedagogical approaches"
Learning theories are important because they influence our design models, but by no means are learning theories the only factor guiding design decisions. In our daily work, IDs rely on many different tools and resources. Often, IDs will use multiple tools to make decisions and overcome design challenges. So, how do we accomplish this work in practice?
We look to established learning outcomes. We talk about learning goals and activities with faculty. We ask questions to guide decision making about how to meet course learning outcomes through our course design.
We look to research-based frameworks and pedagogical approaches such as universal design for learning (UDL), inclusive design, active learning, student-centered design, and many other models. These models may be influenced by learning theory, but they are more practical in nature.
We look to human models. We often heed advice and follow the examples our more experienced peers.
We look to our own past experiences and solutions that have worked in similar situations, and we apply what we learned to future situations.
We make professional judgements; judgements rooted in our tacit knowledge of what we believe "good design" looks like. For better or for worse, we follow our intuition. Our gut.
Over time, one can see that instructional design has evolved from an emphasis on teaching discrete knowledge and skills that can be easily measured (behaviorism) to an emphasis on guiding unique learners to actively create their own understanding (constructivism). Design approaches, however, are not as straightforward as simply taking a theory and applying it to a learning situation or some course material. Instructional design is nuanced. It is art and science. A single course can be seen as a microcosm of theoretical frameworks, historical models, and value-laden judgements of pedagogical approaches–as well as value-laden judgements of disciplinary knowledge and its importance. But. That's another blog post.
Design Structure to Meet Diverse Needs
"Meeting diverse needs, however, does not necessitate complexity in course design"
If learners are unique, if learning can't be programmed, if learning environments must be adaptable, if learners are constructing their own knowledge, how is all of this accommodated in a course design?
Designing from a modern constructivist perspective, from the viewpoint that students have vastly different backgrounds, past experiences, and world-views, requires that many diverse needs be accommodated in a single course. Meeting diverse needs, however, does not necessitate complexity in course design. Meeting diverse needs means that we need to provide support, so that it is there for those who need it, but not distracting to those who don't need it. Design needs to be intuitive and seamless for the user.
Recent research on inclusive practices in design and teaching identify structure as an inclusive practice. Design can be viewed as a way of applying, or ensuring, a course structure is present. In that way, working with an instructional designer will make your course more inclusive. But, I digress. Or, do I?
Sathy and Hogan contend, in their guide, that structure benefits all students, but some, particularly those from underrepresented groups, benefit disproportionately. Conversely, not enough structure, leaves too many students behind. Since many of the same students who benefit from additional course structure also succeed a lower rates, providing course structure may also help to close the achievement gap.
How are We Doing This?
The good news is that Ecampus is invested in creating courses that are designed–or structured–in a way that meets the needs of many different learners. Working with an Ecampus instructional designer will ensure that your course materials are clearly presented to your students. In fact, many of the resources we provide–course planning templates, rubrics, module outlines, consistent navigation in Canvas, course banners and other icons and visual cues–are intended to ensure that your students navigate your course materials and find what they need, when they need it.
References
Boling, E., Alangari, H., Hajdu, I. M., Guo, M., Gyabak, K., Khlaif, Z., . . . Techawitthayachinda, R. (2017). Core Judgments of Instructional Designers in Practice. Performance Improvement Quarterly, 30(3), 199-219. doi:10.1002/piq.21250
Eddy, S.L. and Hogan, K. A. (2017) "Getting Under the Hood: How and for Whom Does Increasing Course Structure Work?" CBE—Life Sciences Education. Retrieved from https://www.lifescied.org/doi/10.1187/cbe.14-03-0050
Sathy, V. and Hogan, K.A. (2019). "Want to Reach All of Your Students? Here's How to Make Your Teaching More Inclusive: Advice Guide. Chronicle of Higher Education. Retrieved from https://www.chronicle.com/interactives/20190719_inclusive_teaching
Tanner, K.D. (2013) "Structure Matters: Twenty-One Teaching Strategies to Promote Student Engagement and Cultivate Classroom Equity," CBE—Life Sciences Education. Retrieved from https://www.ncbi.nlm.nih.gov/pmc/articles/PMC3762997/