I've been stuck.
I haven't blogged for three weeks. I haven't blogged because I don't have a topic. Oh, I've plenty to say (I am never for a loss of words… 🙂 ) I want something to relate to evaluation. Relate clearly. Without question. Evaluation.
So after 5 years, I'm going to start over. Evaluation is an everyday activity!
Evaluative thinking is something you do everyday; probably all day. (I don't know about when you are a sleep, so I said probably.) I think evaluative thinking is one of those skills that everyone needs to learn systematically. I think everyone learns at least a part of evaluative thinking as they grow; the learning may not be systematic. I would put that skill in the same category as critical (not negative but thoughtful) thinking, team building, leadership, communication skills (both verbal and written), technological facility as well as some others which escape me right now. I would add systematic evaluative thinking.
Everyone has criteria on which decisions are based. Look at how you choose a package of cookies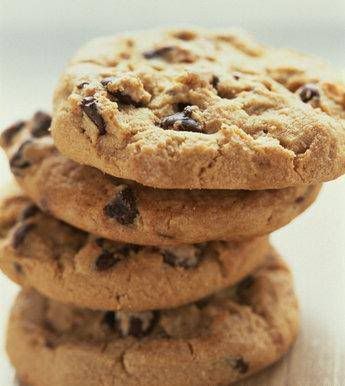 or a can of corn
at the grocery store. What criteria do you use for choosing? Yet that wasn't taught to you; it was just something you developed. Evaluative thinking is more than just choosing what you want for dinner. AARP lists problem solving as part of the critical thinking skills. I think it is more than just problem solving; I do agree that it is a critical thinking skill (see graphic, from Grant Tilus, Rasmussen College).
So you think thoughtfully about most events/activities/things that you do throughout the day. And you learn over time what works and what doesn't; what has value and what doesn't. You learn to discern the conditions under which something works; you learn what changes the composition of the outcome. You begin to think evaluatively about most things. One day you realize that you are critically thinking about what you can, will, and need to do. Evaluative thinking has become systematic. You realize that it depends on many factors. You realize that evaluative thinking is a part of who you are. You are an evaluator, even if you are a psychologist or geologist or engineer or educator first.
my
.
molly.