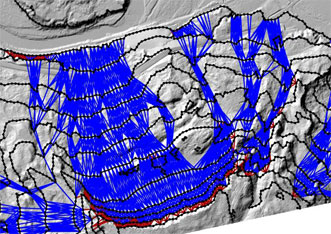 Photonics.com recently highlighted research conducted at the Oregon State University School of Civil and Construction Engineering with the discovery that algorithms could speed LiDAR assessments of landslide risks. An excerpt of the article appears below:
Created by researchers at Oregon State University and George Mason University, the Contour Connection Method (CCM) is based on lidar data and requires minimal user input. The developers say it can analyze and classify landslide risk in an area of 50 or more square miles in about 30 minutes, a task that would otherwise take an expert several weeks to months to complete. 
To view the complete article on photonics.com, follow this link.