With increased travel, consumption, and waste, the holiday season has a substantial impact on the environment. Consider these statistics from the CDC:
Americans throw away about 25% more trash between Thanksgiving and New Year's Eve.
If every American family wrapped just 3 presents in reused materials, it would save enough paper to cover 45,000 football fields.
About 35% of Americans have an unused Christmas present collecting dust in their closets.
Green your holidays and reduce the carbon footprint of your celebrations by trying the following tips!
Travel
Whether you are travelling by car or airplane, you are releasing CO2 into the atmosphere. Try to reduce your travel this holiday season.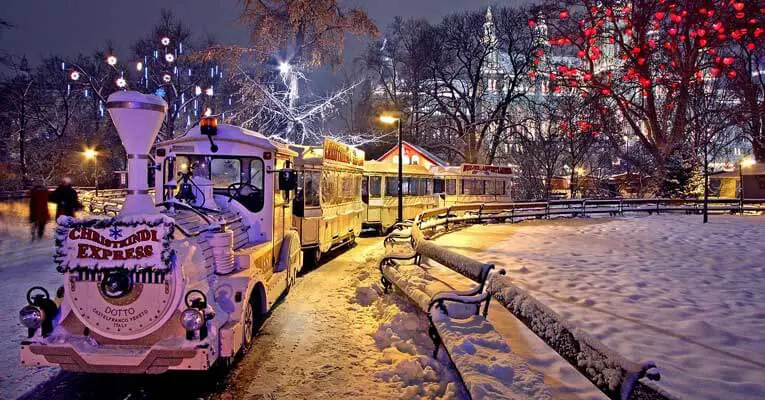 Decorations
Lights: Minimize your Christmas lighting display or skip the lights altogether in order to save money and natural resources. If you do use Christmas lights, make sure to use high efficiency LED lights.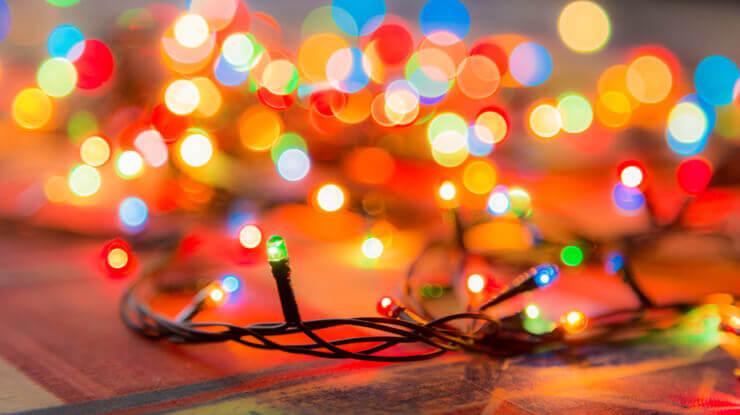 Tree: The most sustainable Christmas tree option is a live, potted, local tree that you can continue to care for after the holidays. If you do need to dispose of your tree after the holidays, try to compost it or turn it into wood chips. Artificial trees are less sustainable, because they are usually made of plastic and produced on the other side of the world. If you do have an artificial tree, you can increase its sustainability by using it for as long as possible and eventually donating it to a new home, rather than taking it to the landfill.
Miscellaneous decorations: Instead of buying plastic Christmas decorations manufactured far away, try making your own decorations this year. Crafting your own re-usable or recyclable decorations is fun and it reduces the carbon footprint of Christmas by cutting transportation and waste.
Gifts
Homemade gifts are sustainable as they usually don't involve the same environmental costs of production, transportation, and disposal that most commercial goods do
Bring your own re-usable shopping bags if you do go shopping
Shop locally
Give experiential gifts
Reduce carbon emissions and waste by sending E-cards rather than physical cards
Use re-purposed material such as newspaper or paper bags to wrap gifts
Emulate the Japanese fabric wrapping art called furoshiki, by using non-disposable fabrics to wrap gifts
If you do use traditional wrapping paper, avoid plastic or metallic "paper" since these materials are difficult to recycle
Food
Eat organic and local food
Use re-usable silverware, dishes, tablecloths, place mats, and napkins
Save, donate, or compost leftover food
"CDC Features." Centers for Disease Control and Prevention, Centers for Disease Control and Prevention, 19 Nov. 2018, www.cdc.gov/features/greenholidays/index.html.
Cowan, Shannon. "How to Have a 'Green' Christmas." Eartheasy Guides & Articles, learn.eartheasy.com/guides/how-to-have-a-green-christmas/.
"How to Have an Eco-Friendly Green Christmas Holiday." Today's Homeowner, 23 Dec. 2014, www.todayshomeowner.com/how-to-have-a-green-eco-friendly-christmas/.
CATEGORIES: Campus Sustainability Community Sustainability Waste Reduction
---