I'm sure you already know positive online presence = more brand awareness. But the real question is, how do you do that? I'm here to walk you through what the most effective ways are to better your online brand!
First off, your online brand is a lot more important than you think. Your online brand is what people think of you when you are not available. So many customers today are so technological savvy that they heavily rely on a company's online presence to decide if they like the brand. In order for your brand to set itself apart from its competitors, it needs to be highly recognizable, relatable, and authentic. Capturing the attention of the targeted audience is crucial to do, but your probably wondering how do you do it?
Be consistent with branding: As a company, you should always stick to display the same brand across all online channels. This ensures that the customers become aware and build recognition. Focus on what you want your brand to be known for, and help reinforce that throughout the website, social networks, blogs, document sharing sites, and more.
Maintain the website: I cannot stress enough on how important it is to maintain and build an effective website that conveys the brand message. Improving all aspects of your website that contribute to traffic and conversions. Make sure the website is targeted for your specific audience otherwise the website will not be effective.
Social Media: Nowadays, social media has taken over and is one of the most effective and cost effective ways to promote both small businesses and corporations. having a strong social media platform will promote sales, recognition and brand loyalty without having to spend too much money. Without having social media to spread awareness and help establish the online brand, companies have a hard time maximizing their business.
Make your visuals useful and appealing: In order to stick out and have your brand be appealing to the eye, all the graphics need to be high definition and well-thought out. Not just your logo is important in building an online brand, but your brand color swatches, fonts, and even the types of images you share all play a role in how potential clients identify you.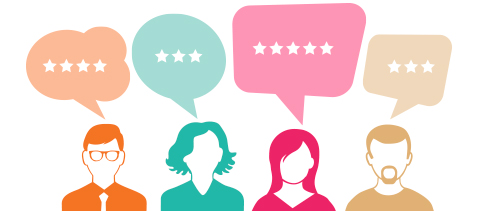 Allow customer reviews: Although you may be scared to allow customers to leave reviews, I think it is important to be able to build trust in your brand and be able to criticism and opinions into bettering your brand. This can make your brand stand out from others because a lot of companies hide bad comments to make them look "perfect." Being able to respond to the negative online reviews shows how dedicated and loyal you are to the customers so that you can ensure a level of excellence most brands do not spend time on. Taking into consideration the reviews, apologizing, fixing the problem, and following up with the customer builds up your brand image and integrity in which most companies do not spend their time on. If you put in the time, it will pay off and set you apart from your competitors.
Citations:
Green, R. Kay. "7 Highly-Effective Ways to Maximize Your Online Brand Presence." HuffPost, HuffPost, 25 June 2013, https://www.huffpost.com/entry/online-brand-presence_b_3140951.Meyer-Delius,
Harald. "33 Actionable Tips to Build a Memorable Online Brand." Jeffbullas's Blog, 20 June 2017, https://www.jeffbullas.com/33-tips-build-memorable-online-brand/.