By:  Rachel Erickson, "Career Assistant" and OSU Senior

School is about to start.  We all have a lot to do.  It's back to a full load of classes for many of us, finding or returning to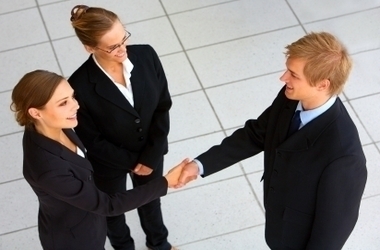 campus jobs, and adjusting to new living arrangements.  Starting the job or internship search is usually low on the summer priority list.  But if you're serious about getting an internship or landing an ideal job next summer, it's important to start now.  Many employers actually begin recruiting for their summer positions during the previous fall term.  By the end of winter term, many internships are filled.
The good news is that you can start your job or internship search with easy steps.  Research the companies in your field to get an idea of the careers they employ, job titles and their descriptions.  Examine the desired qualifications in those careers and how they match your own.  Find out what careers you are interested in.  Find job titles to entry level positions in those careers.  Think about the primary geographic areas you plan to live when doing your job or internship, and what options in your field are offered there.
Come down to Career Services and take advantage of opportunities that will help strengthen your job search.  Consider doing informational interviews with employers in your field.  Attend the workshops in Career Services before the Career Fair to get help on resume writing, effective job search, and interviewing skills.  Research the companies you are interested in that will be attending the Career Fair and come up with information about each you can express interest in when speaking to the companies representative at the fair.  Sign up for MOCK Interviews to help perfect your interviewing skills before the real deal.
As you can see there is much preparation and not much time to spare.  Start your search early.  You can also find more tips on preparing for the job/internship process at this website.
And come down to Career Services to make your job or internship search a success!