Acacia fraternity members are heading to Indiana to provide aid to those affected by a series of tornadoes
Several members of Oregon State University's Acacia fraternity won't be taking a road trip toward a warm beach or a ski resort during spring break, but rather to southern Indiana. They plan to drive U-Haul trucks filled with donated items 2,330 miles to tornado-ravaged Henryville, Ind., and spend a week contributing labor to the town's cleanup effort.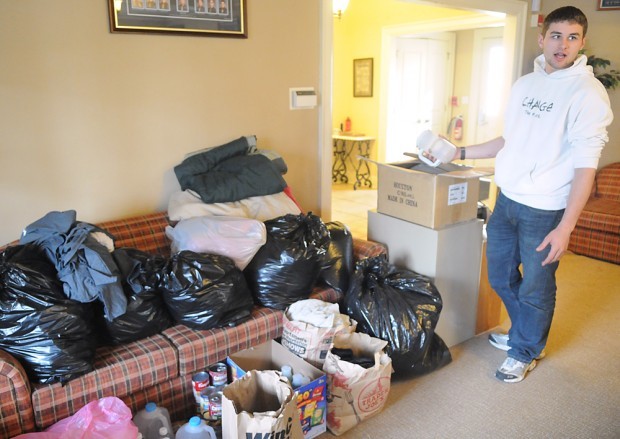 "Our motto is 'human service.' It's ingrained in our minds to help out when something like this happens," said Joel Zeni, a forest and civil engineering major and coordinator of Acacia's donation drive.
Parts of Indiana, Kentucky, Ohio, Alabama and Georgia were ravaged by a series of tornadoes and strong storms March 2 and 3. Several rural towns, such as Henryville, were hit hardest. At least 41 people are confirmed dead due to the storms' damage.