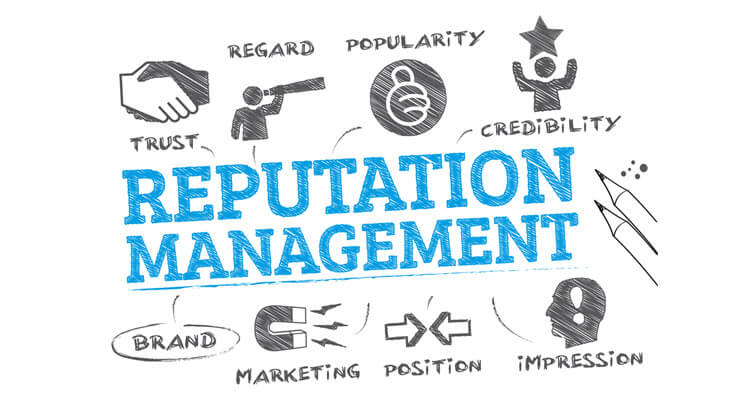 So what is online reputation management? According to Larson and Draper in Digital Marketing Essentials "Online reputation management (ORM) is not a method for avoiding responsibility for bad business practices. A company should be using all online feedback to improve its products and services and employee training. Rather, ORM recognizes that negative online content can have unnecessarily damaging repercussions long after the underlying issues have been addressed. ORM is also about equipping businesses with tools needed to handle new negative issues and turn customer complaints into satisfaction and loyalty." Now that we have that understanding lets see what we can do to better manage our brand.
5 Things to better help manage your online brnad
1.) Monitoring Brands
Monitoring your brand is a great way of managing your online brand. One way you can do so is by utilizing google alerts this is an excellent tool for brand mentions. It is a free tool. All you have to do is sign up to enter your brand and other keywords to be alerted for. You'll get a notification whenever someone mentions your name or brand so you can react in real-time.
2.)Responding to Negative Content
If you can you would want to remove the content, it is usually rare but it doesn't hurt to try this approach. 2nd thing to do is to bury it in the SEO because like Jonas mentioned 84% of people don't go past Google 1st page. So maintaining a positive image on the first page is the main goal. BUT this does not mean we move on and sweep this under the rug. We have to learn from the feedback, criticism, or slander and address it to try to remedy the situation and take the high road on the situation. So be polite and this is the rule of thumb: " respond to negative comments as if you were in a public forum surrounded by potential customers, business partners, employers, and even your family. If you do that, you'll never go wrong."
3.)Creating Positive Content
So creating positive content is content regarding the brand on SERPs is more relevant than the other content mainly negative so that positive content arrives on the first page of SERPs. Here are 9 web page ideas that can rank well for a brand: Corporate blog, corporate website, corporate ads, social media profiles, directory listing, charity micro-sites, customer support site, product micro-site, and cause micro-site. Don't just create additional sites they tend to not be useful or add value hence, do not rank well and move away wasting time and energy. Focus on creating useful sites that will rank well as the ones listed above to help create positive content for online brand management.
4.) Expand your Social Media Platform
Jonas Sickler mentioned expanding your Social media helps allow you to create a social media presence but it allows you to respond to followers or customer feedback in a timely manner. And this can help fix issues building satisfied customers into loyal ones through this social media expansion and monitoring. Overall this is an extension of the idea mention before on responding and monitoring to things regarding your brand. Also, this could help remove confusion if the brand is ambiguous and is mixed up with some other brand that doesn't perform well.
5.) Follow Neil Patel 10 Online Reputation Management Amendments
Become well respected
Be radically transparent
Monitor what they say about you
React quickly and politely
Address Criticism
Treat Google page 1 as your business card
Understand your detractors
Attack your illegitimate attackers
Learn from your mistake
Ask for help if necessary
Citations:
Larson & Draper, Digital Marketing Essential, 2019, Chapter 11 Online Reputation Management
Sickler, Jonas. "Expert Guide to Online Reputation Management (Strategies & Tips)." ReputationManagement.com, 13 Oct. 2019, www.reputationmanagement.com/blog/online-reputation-management-guide/.
Patel, Neil. "The Definitive Guide to Online Reputation Management." Neil Patel, 15 Feb. 2019, neilpatel.com/blog/guide-to-reputation-management/.